Innovation Title:
Method and apparatus for enabling communication of differently abled users.
Name & Age of Inventors:
Yashas Pradeep (16)
Zayn Sachak (13)
Gautam Rao (16)
Hamza Zakir (12)
Sanjiv Sridharan (13)
Sheza Asif (13)
Iliyan Mithani (08)
Vihan Yerubandi (15)
Nihal Yerubandi (10)
Abdullah Ali Syed (11)
Avaneesh Jakkireddy (12)
Raj Kusumakar (10)
Abdullah Hasani (17)
Mishaal Qureshi (17)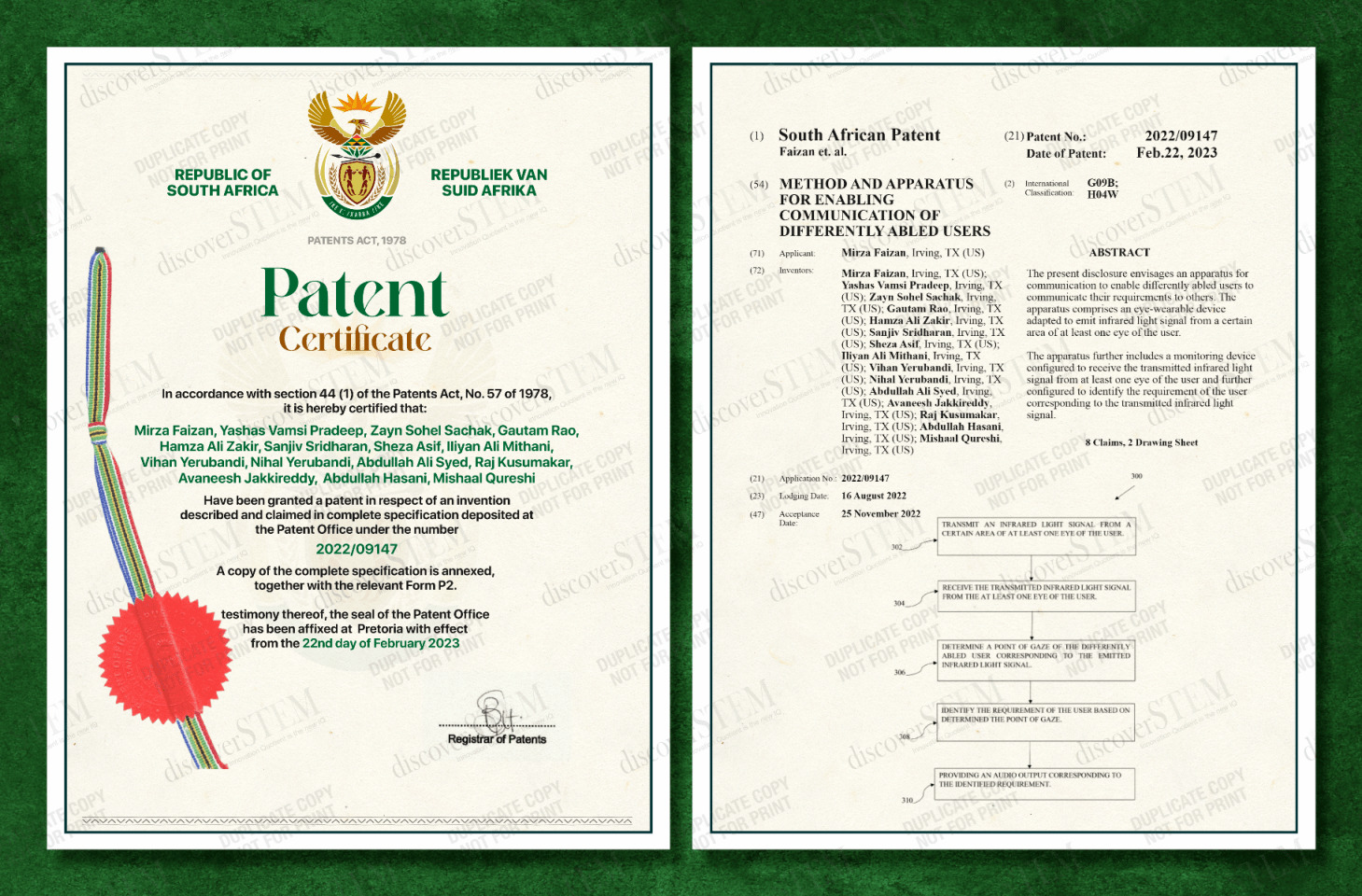 About the Innovation:
The present disclosure envisages an apparatus for communication to enable differently abled users to communicate their requirements to others. The apparatus comprises an eye-wearable device adapted to emit infrared light signal from a certain area of at least one eye of the user.
The apparatus further includes a monitoring device configured to receive the transmitted infrared light signal from at least one eye of the user and further configured to identify the requirement of the user corresponding to the transmitted infrared light signal.
Patent Grant Date:
25th November 2022
South African Patent Publication Number:
2022/09147