Innovation Title:
Automated Aircraft Tray Table Disinfecting System Using Ultra-Violet light.
Name & Age of Inventors:
Yumna S. Ali Shah (16)
Nimra S. Ali Shah (14)
Bilal S. Ali Shah (11)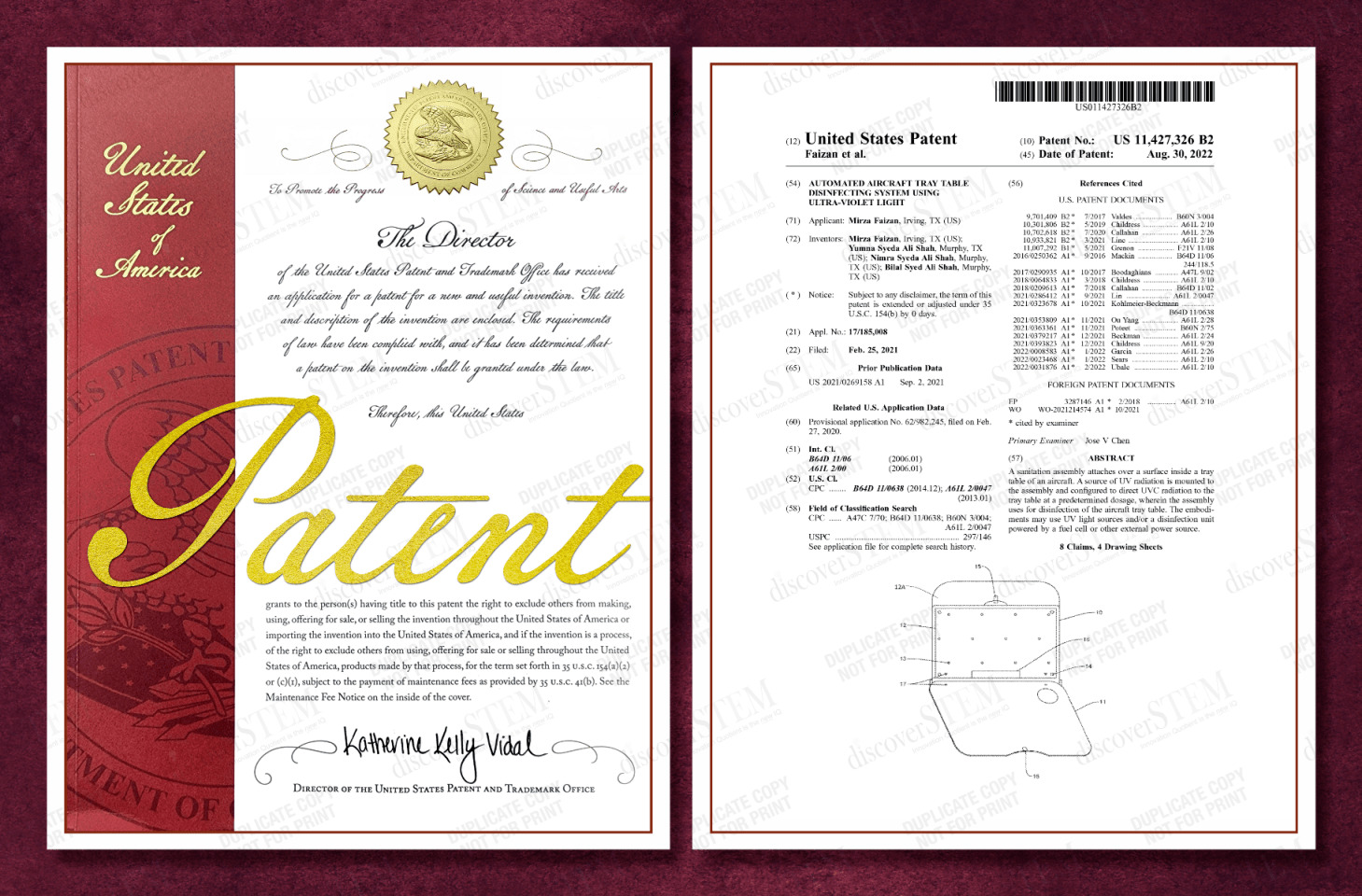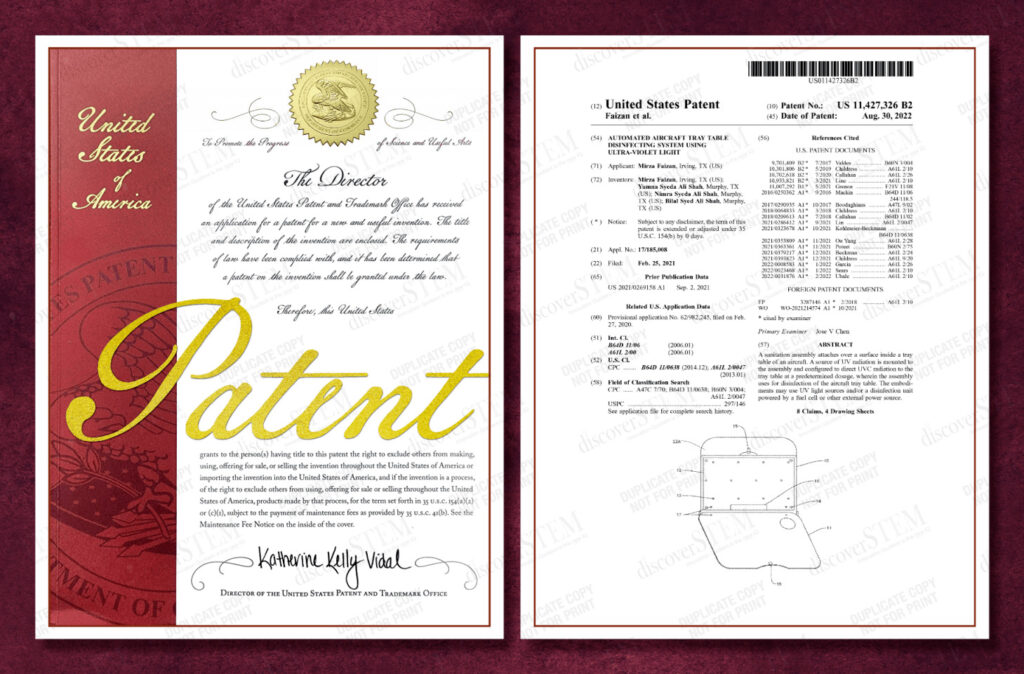 About the Innovation:
A sanitation assembly attaches over a surface inside a tray table of an aircraft. A source of UV radiation is mounted to the assembly and configured to direct UVC radiation to the tray table at a predetermined dosage, wherein the assembly uses for disinfection of the aircraft tray table. The embodiments may use UV light sources and/or a disinfection unit powered by a fuel cell or other external power source.
US Patent Grant Date:
16th August 2022
United States Patent Publication Number:
US20210269158A1
Awards & Recognition:
'Alternate Finalist' at Conrad Spirit of Innovation Challenge-2018, held at NASA Kennedy Space Center.