Innovation Title:
An automated system for cleaning and recovering spilled oil in the ocean using hair felt rollers.
Name & Age of Inventors:
Zeyd Mohd Fahzy (11)
Abdallah Farooqui (12)
Adam Arsalan Jaffery (10)
Abdul Basit Piracha (11)
Maheen Rafique (10)
Salaah Asif Sayed (10)
Umar Ahmad Syed (9)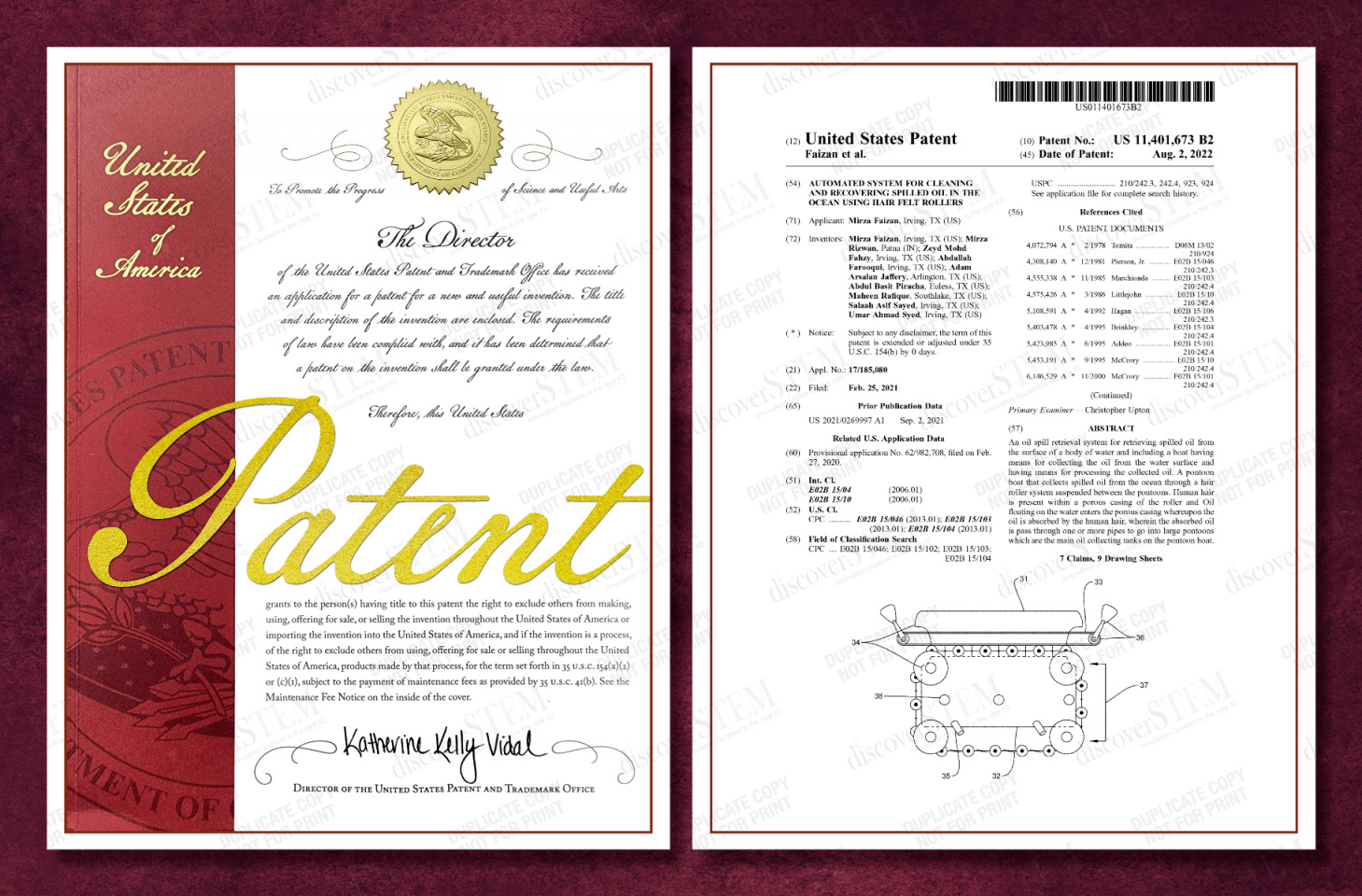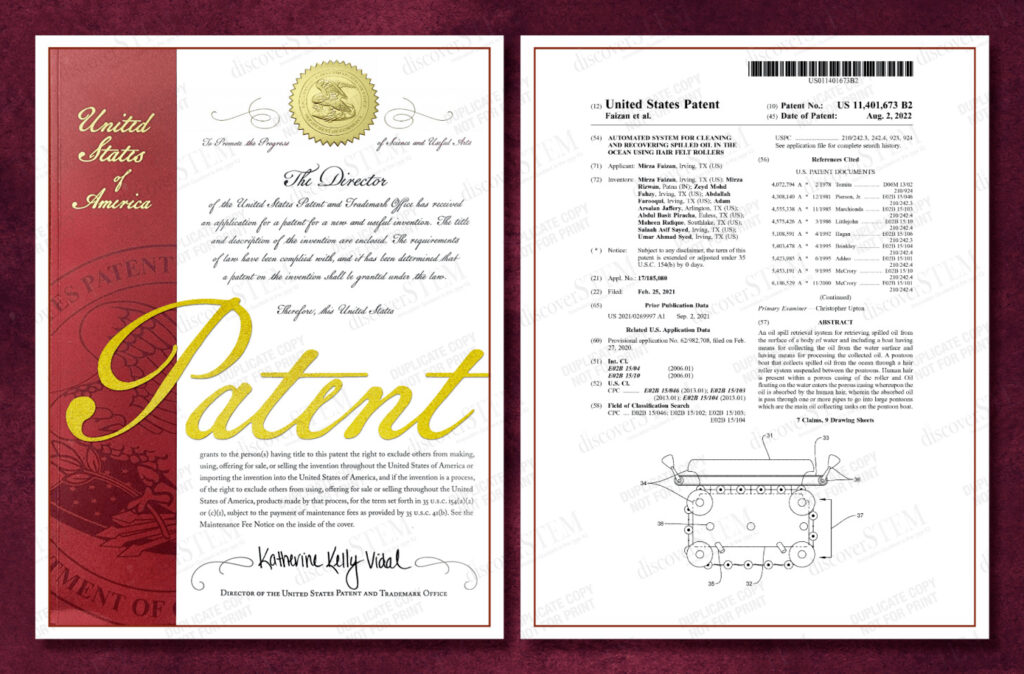 About the Innovation:
An oil spill retrieval system for retrieving spilled oil from the surface of a body of water and including a boat having means for collecting the oil from the water surface and having means for processing the collected oil. A pontoon boat that collects spilled oil from the ocean through a hair roller system suspended between the pontoons. Human hair is present within a porous casing of the roller and Oil floating on the water enters the porous casing whereupon the oil is absorbed by the human hair, wherein the absorbed oil is pass through one or more pipes to go into large pontoons which are the main oil collecting tanks on the pontoon boat.
US Patent Grant Date:
2nd August 2022
United States Patent Publication Number:
US20210269997A1