Innovation Title:
Biodegradable bottle cap using Pestalotiopsis microsporia to biodegrade waste plastic bottle.
Name & Age of Inventors:
Hana Ahmad (15)
Humza Ahmad (12)
Mohsen Ahmad (8)
Rabiya Sayeed (13)
Sofia Ali, (14)
Zain Ali (09)
Sarah Nawab (14)
Danyal Nawab, (12)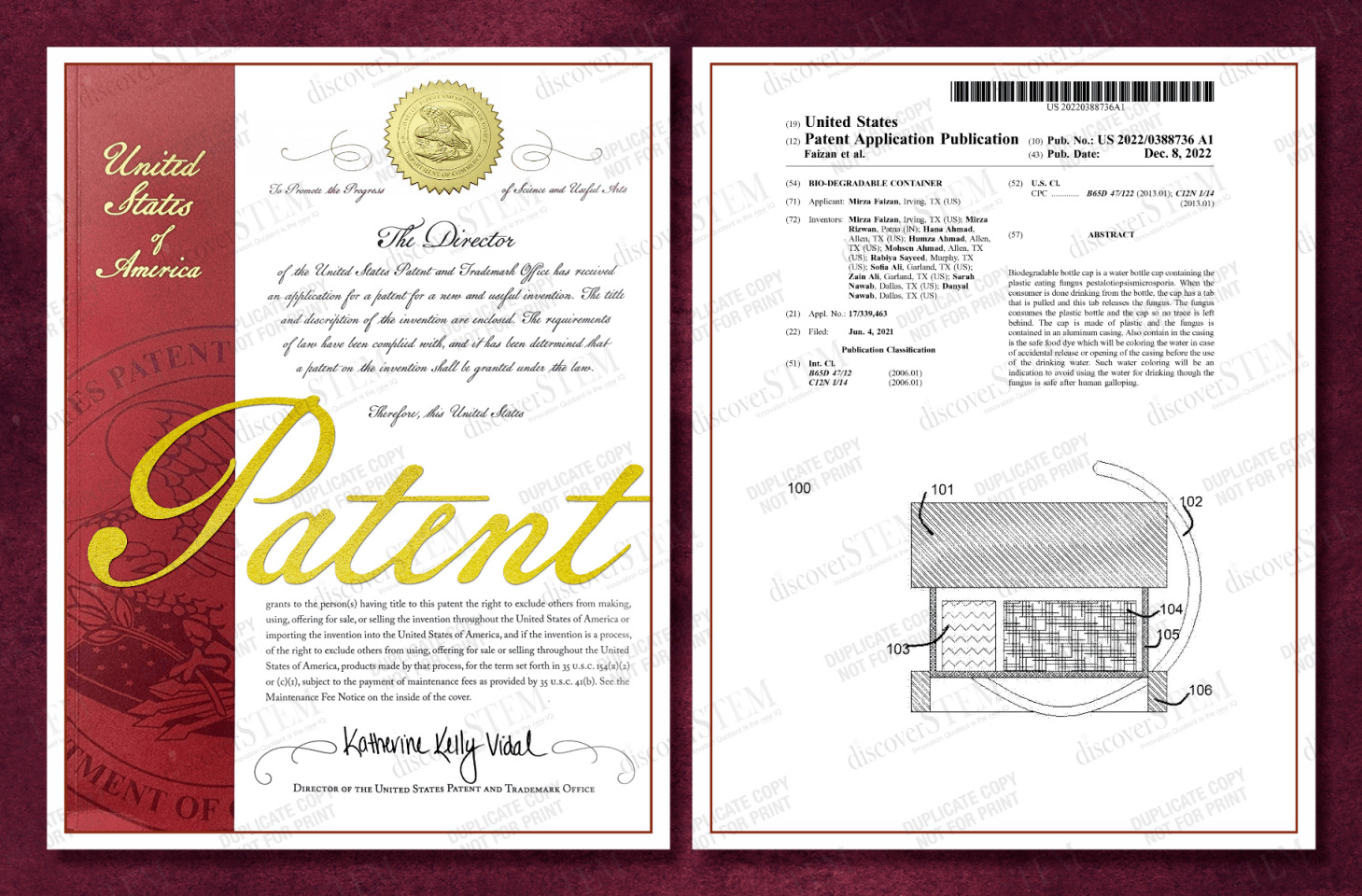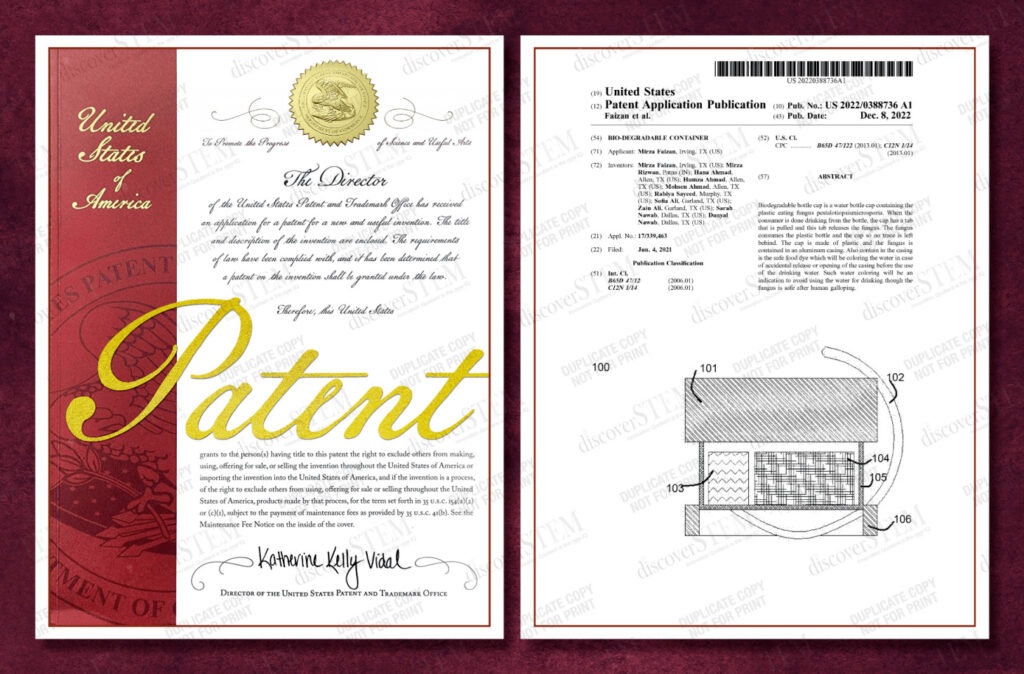 About the Innovation:
Millions of plastic water bottles going to waste and harming the environment. Recycling is an option, but hardly becoming a practice. Biodegradable bottle cap consisting of the plastic-eating fungus 'pestalotiopsis microsporia', will consume the plastic bottle and the cap so no trace is left behind. The cap is made of plastic and the fungus is contained in an aluminium casing.
US Patent Grant Date:
18th October 2022
United States Patent Publication Number:
US20210086970A1
Awards & Recognition:
'Alternate Finalist' at Conrad Spirit of Innovation Challenge-2018, held at NASA kennedy Space Center.