Innovation Title:
Relay based system to launch a projectile
Name & Age of Inventors:
Mikaeel Faisal Khan (12)
Zaynab Khan (13)
Faraz Rahman (13)
Mohammed Omer Shakoor (11)
Ishaq Nadeem Khan (12)
Shoaib Ali (14)
Bilal S. Ali Shah (11)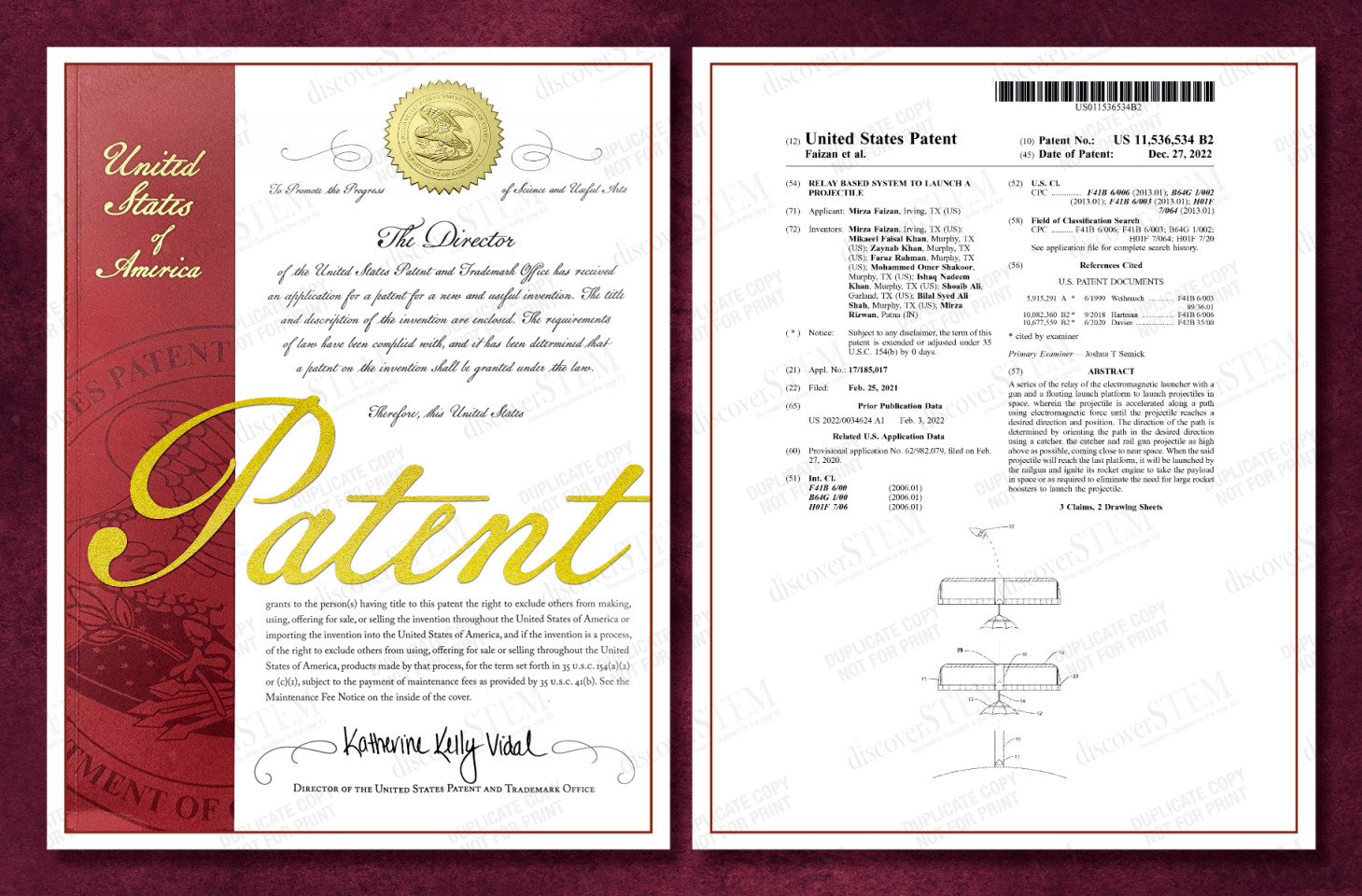 About the Innovation:
A series of the relay of the electromagnetic launcher with a gun and a floating launch platform to launch projectiles in space, wherein the projectile is accelerated along a path using electromagnetic force until the projectile reaches a desired direction and position.
The direction of the path is determined by orienting the path in the desired direction using a catcher. The catcher and rail gun projectile as high above as possible, coming close to near space. When the said projectile will reach the last platform, it will be launched by the railgun and ignite its rocket engine to take the payload into space or as required to eliminate the need for large rocket boosters to launch the projectile.
US Patent Grant Date:
27th December 2022
United States Patent Publication Number:
US20220034624A1
Awards & Recognition:
Winner of 1st Prize at NASA Ames Space Settlement Challenge-2018.