Innovation Title:
Water desalination system.
Name & Age of Inventors:
Mohammad Ayaan (11)
Mariya Kawish (09)
Faizaan Syed Hussain (13)
Maryam Abid Bhojwani (12)
Bilal S. Ali Shah (11)
Nimra S. Ali Shah (14)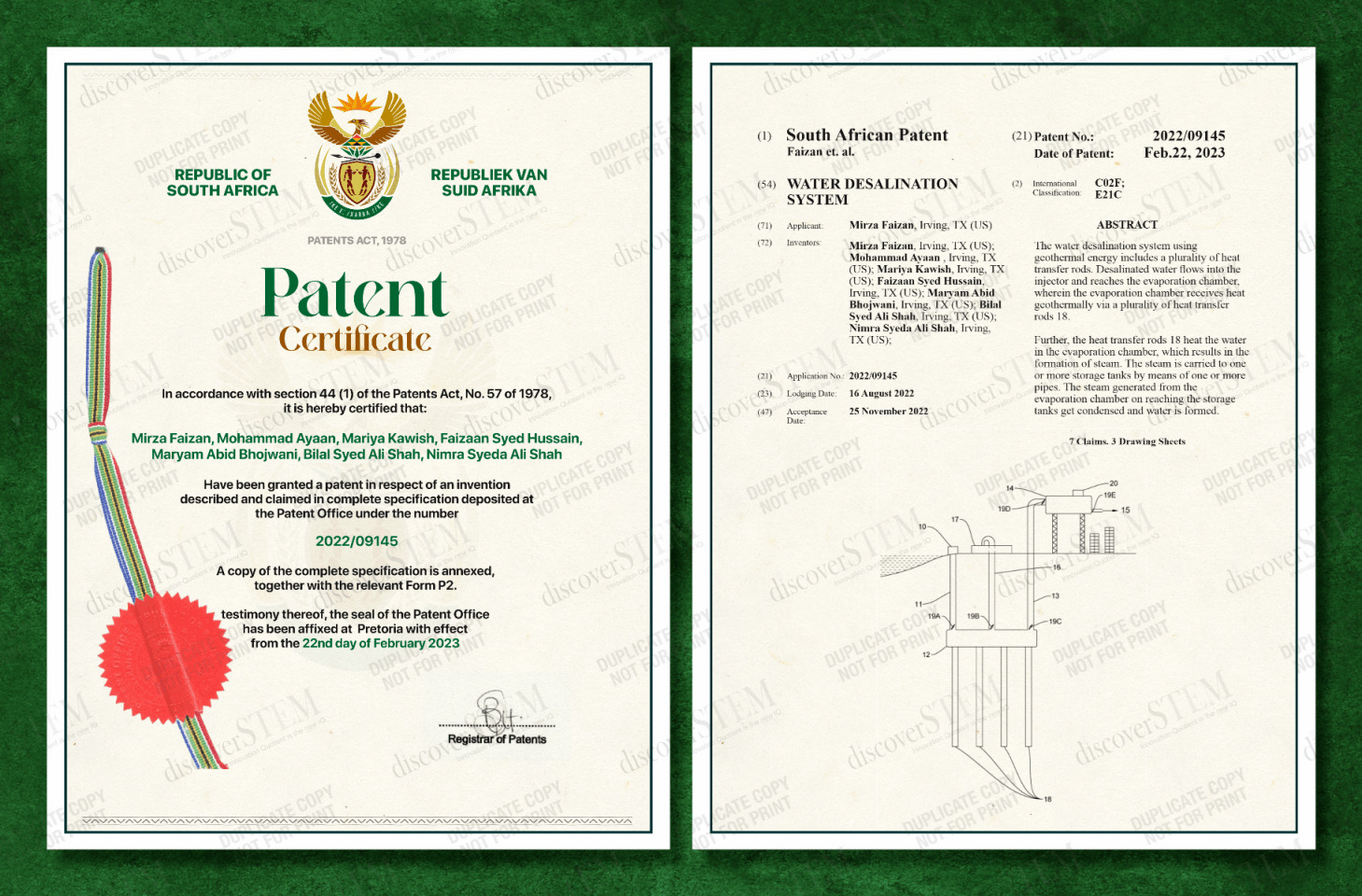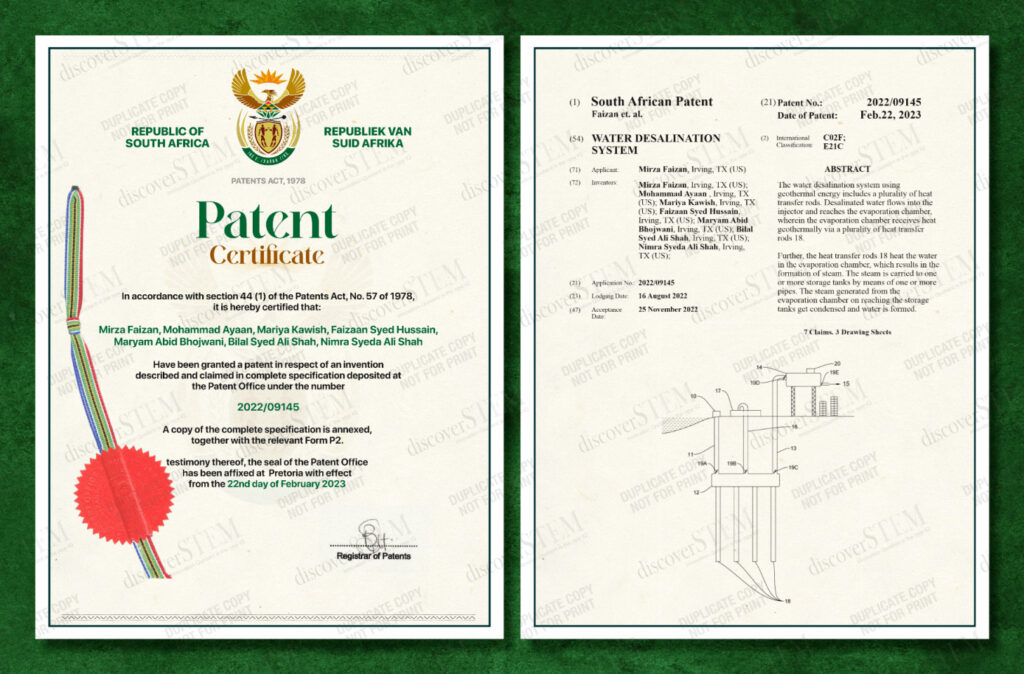 About the Innovation:
The water desalination system using geothermal energy includes a plurality of heat transfer rods. Desalinated water flows into the injector and reaches the evaporation chamber, wherein the evaporation chamber receives heat geothermally via a plurality of heat transfer rods 18.
Further, the heat transfer rods 18 heat the water in the evaporation chamber, which results in the formation of steam. The steam is carried to one or more storage tanks by means of one or more pipes. The steam generated from the evaporation chamber on reaching the storage tanks get condensed and water is formed.

Patent Grant Date:
25th November 2022
South African Patent Publication Number:
2022/09145
Awards & Recognition:
Winner of 1st prize at Texas Regional Future City Competition – 2020
Special Prize at Global Finals of Future City Competition – 2020